Your 5-Minute-Intranet in Microsoft Teams
Easy Teams Intranet Integration and Modern User Experience
Easily integrate your intranet in Microsoft Teams and provide your users with a modern experience.
Intranet Integration for Microsoft Teams
With Espresso you can create and edit your intranet directly in Microsoft Teams – no editing in SharePoint is required. Espresso offers three fully customizable templates for your intranet rollout.
The mega menu can be managed directly from Teams. The menu includes icon integration for each link. It is also possible to link to internal and external content.
With Barista Bot, your intranet communication assistant, you can send notifications or alerts to users and inform users about news immediately or in a digest.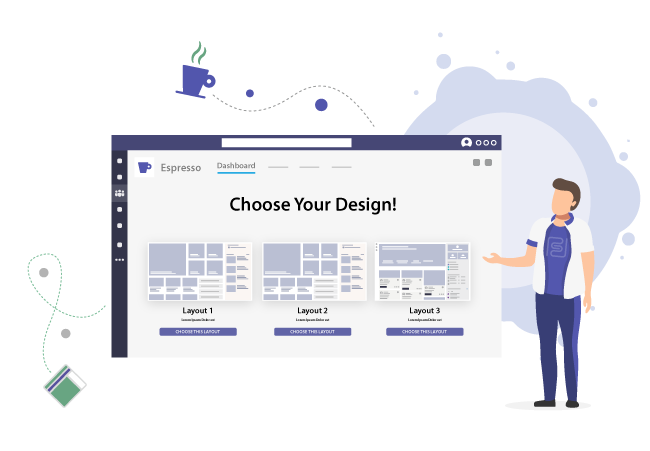 | | |
| --- | --- |
| Functions | Espresso |
| Add new content in Teams | |
| Change all content in Teams | |
| Edit navigation in Teams | |
| Navigation up to 4 levels | |
| | |
| --- | --- |
| Usability | Espresso |
| Rollout with choice of three directly usable templates | |
| Bypass SharePoint pages in the background | |
| Setup wizard for initial setup | |
| App fully integrated with Microsoft Teams | |
| | |
| --- | --- |
| Design | Espresso |
| Design customizable according to the company standards through branding | |
| Icons can be selected in navigation menu | |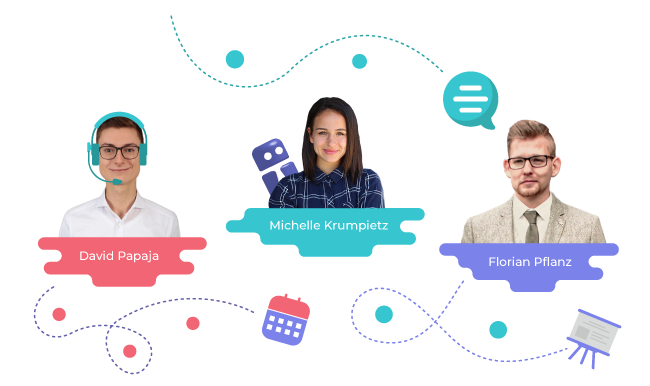 Understanding your requirements and objectives is important to us. We listen and work together to set you up with the best tool for integrating your intranet in Microsoft Teams.
A list of frequently asked questions concerning our Espresso Intranet.
Are the generated layouts SharePoint sites?
Yes, the generated layouts are SharePoint sites. You can also use an existing SharePoint out of the box.
What about existing SharePoint sites?
It is also possible to transfer and use existing SharePoint content and sites.
Where is the difference between Espresso and Viva Connections?
Espresso offers more functionalities. For example: quick installation, completely editable in Microsoft Teams, additional webparts and design.
What happens if the license won't be renewed?
Sites edited/created by Espresso can also be edited by SharePoint. The SharePoint sites won't lose their features. Only the mega menu can no longer be used.
Is the content of the Espresso site in Teams searchable?
The Microsoft Teams search is limited to Teams and SharePoint features currently.
Still questions? Let's get in touch!
For any questions please do not hesitate to send us an email, contact us at our head office by phone or use our contact form.