Microsoft 365 Management Services
Learn from the Governance Market Leader how Governance works for Microsoft 365
0
#
Governance Apps in Teams Store
Teams with Structure - Online Course
Have you lost control of your Microsoft Teams and are faced with the challenge of preventing uncontrolled growth? We'll show you step-by-step what settings you can set to develop and implement your governance strategy – all with standard tools!
Get access
Workshop - Avoid uncontrolled growth in Microsoft Teams
Let us identify the technologies used and show you what other possibilities you have with governance and Microsoft Teams. Our aim of the workshop is to establish the gap of unused governance possibilities and to create a plan how this gap can be closed.
Book workshop
In addition to self-hosting and the SaaS variant, we offer Managed Services for an even more exclusive service. With Managed Services your concerns are handled with priority, you get the best options for your data protection and you are the first when it comes to hotfixes.
More information
These experts bring the knowledge to improve your governance!
Hi, I'm Christian, your governance coach!
Christian Groß is a Teams Expert from the very beginning. During the last 4 years, he and his team developed 6 teams apps with over 20,000 installations worldwide, built up his own service company and also founded the largest German-speaking teams conference, which takes place four times a year.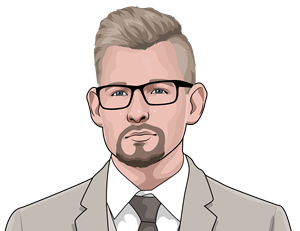 Hi, I am Florian, your workshop instructor.
With more than 5 years of experience in M365 and Governance Solutions, Florian teaches the best practices and scenarios from over 400 workshops.