Mind Mapping: A step-by-step guide for creating mind maps online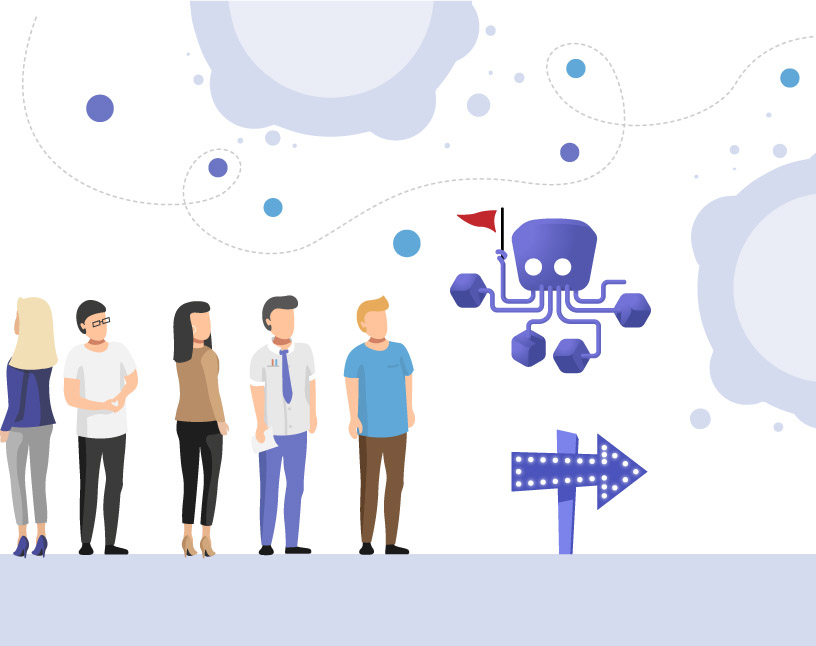 Mind mapping has become an indispensable tool for brainstorming, project planning, organizing ideas, and more. It's a visual way to connect ideas and concepts and offers a more intuitive approach to thinking and collaboration. Let's explore the world of mindmapping in detail.
What is Mind Mapping?
Mind mapping is a type of diagram used to visually organize information. A mind map is usually centered around a single concept, drawn in the center of the mind map, which is connected to various subtopics and ideas.
The process of mind mapping helps you to visualize relationships between ideas, making it an excellent tool for brainstorming online and generating creative ideas. With the help of an online mind map maker, it has never been easier to create beautiful mind maps.
Features of Mind Mapping
Infinite Canvas: Allows you to explore ideas and concepts without restrictions.
Visualize Ideas: Helps to represent ideas visually for better understanding.
Collaborate in Real Time: Collaborate with others using online mind mapping tools for real-time collaboration.
Customizable Mind Map: With customizable mind maps, you can easily adjust the design experience, color code, and more.
Embed & Share: Download your mind map as a pdf or png, and share your mind map with collaborators.
Who Needs Mind Mapping?
Mind mapping can be helpful for anyone who wants to brainstorm, organize ideas, plan projects, or solve problems.
Students: For note-taking, memorizing information, or working on projects.
Business Professionals: To visualize strategies, plan projects, or collaborate with team members using collaborative mind mapping.
Creative Thinkers: For generating creative ideas and visually expressing thoughts.
Educators: To create a unique way to explain complex concepts.
Many free online mind map makers, including professionally designed mind map templates, are available to make the process of creating mind maps online even more accessible.
How to Make a Mind Map Online?
Creating a mind map online is intuitive and efficient. Here's a step-by-step guide to make a mind map using an online mind map maker.
Choose a Mind Map Maker: Select an online mind map maker, such as a free mind map maker or mind map software, that offers customizable mind map templates.
Start with a Central Idea: Your central idea should be in the center of the mind map. This can be the main idea or theme.
Create Subtopics: Make branches to add subtopics and further ideas and concepts.
Use Templates: Customize professional mind map templates to make the process quicker and easily create a mind map.
Add Visual Elements: Utilize color codes, embed images, and use various design elements to create a beautiful mind map.
Collaborate: Collaborative mind mapping allows you to work with collaborators in real time.
Save and Share: Save your finished mind map and share it with others in formats like pdf or png.
Does Microsoft have a mind map maker tool?
When it comes to mind mapping tools, it might be natural to wonder if tech giant Microsoft offers a solution within its extensive suite of products. Interestingly, Microsoft itself does not have a dedicated mind map software. However, that does not mean users are left without options when operating within the Microsoft ecosystem.
A noteworthy solution comes from Solutions2Share, a provider known for various collaboration tools. They have developed a product called "Mind Map", which is designed to integrate seamlessly with Microsoft Teams. Available directly in the Teams Store, this tool offers a robust set of features that make mind mapping an effortless and interactive task.
Here's what you can expect from Mind Map by Solutions2Share:
Integration with Microsoft Teams: It's designed to work within Teams, allowing for easy collaboration and sharing among team members.
User-Friendly Interface: Whether you're new to mind mapping or a seasoned expert, the tool offers an intuitive experience that does not require a steep learning curve.
Free Trial: If you want to test out the tool before committing, Mind Map is available free for 30 days, giving you ample time to explore its capabilities.

As you can see, mind mapping is a powerful and versatile tool that transcends traditional boundaries, meeting the needs of various individuals and professionals. With the advent of online tools, including third-party solutions like Mind Map from Solutions2Share that integrate with Microsoft's platforms, creating a mind map has become even more accessible and collaborative.
Whether for brainstorming, planning, or organizing thoughts, mind mapping offers a unique approach that can turn complex ideas into clear visuals. Embracing this technique might open new doors to creativity and efficiency in your personal or professional life. Why not explore the world of mind mapping today?