Home » Teams Collaboration
All about Teams Collaboration
The best Tips and Tools, helpful Articles and Video Tutorials for your Microsoft Teams Collaboration
Collaboration in Microsoft Teams
Make your daily work and collaboration in Microsoft Teams easier. Create the environment in Microsoft Teams that lets you work and collaborate better!
Everything for your Microsoft Teams Collaboration
1 – What is Teams Collaboration, and why is it important to me?
Microsoft Teams is THE collaboration tool out there right now, and it has the potential to become as central as internet browsers or email clients. Every organization working with Microsoft Teams has to understand in what way Microsoft Teams influences collaboration and what they can do to make the best use of it.
Three buzzwords for working together in MS Teams are communication, collaboration and productivity. What does that mean? The most important parts of Microsoft Teams collaboration is discussing topics with colleagues in one place, working together on files (co-authoring), brainstorming on projects and just sharing information in general.
MS Teams collaboration is incredibly important to keep all of your employees up to date and on the same level. Working together and having access to the same data improves team spirit and motivation.
2 – Tools for MS Teams Collaboration
Use these tools for your collaboration in Microsoft Teams.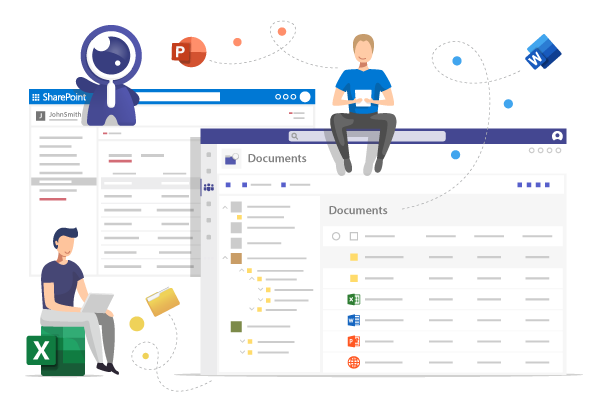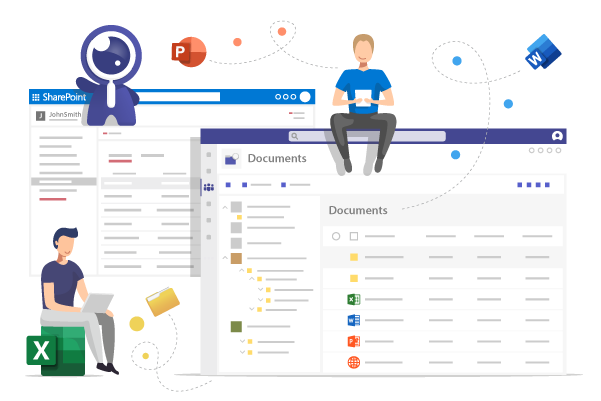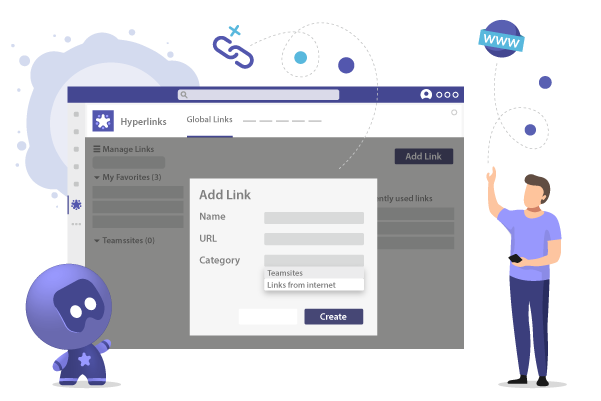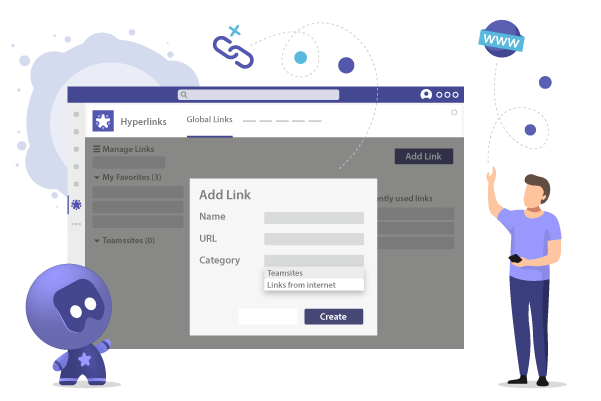 3 – Teams Collaboration Helpful Articles, Best Practices and more
Here you can find the latest blogposts for Microsoft Teams Collaboration. Visit our blog for more helpful articles!
4 – Video-Tutorials for Collaboration in Microsoft Teams
Filter by product and discover video tutorials that can help you with your MS Teams Collaboration.
5 – Teams Collaboration Frequently Asked Questions (FAQ)
Here you will find the most frequently asked questions about MS Teams Collaboration.
How can I optimize collaboration in Microsoft Teams?
Collaboration in Microsoft Teams is very easy, as the tool is built for it. Chats, editing files, announcements for information etc. are all default features. In order to optimize the potential for collaboration in MS Teams, take a look at collaboration apps by third parties – for example mindmaps, file managers, discussion boards etc.
What do I need to consider for Microsoft Teams document collaboration?
Microsoft Teams document collaboration is one of its default features. Working together on uploaded documents ensures everyone always has the latest version of a file. For more detailed information, check out our blog post on file management in Microsoft Teams.
What are best practices for collaboration in Microsoft Teams?
One of the most important best practices for collaboration in MS Teams is this: Keep an eye on your data. In a best-case scenario, your users will embrace collaboration in Microsoft Teams and upload or create large amounts of documents and new teams. While a high adoption rate is of course desirable, you need to ensure that there is no uncontrolled growth resulting in high maintenance costs or storage costs. For more tips and tricks around MS Teams collaboration, visit our blog!
Are there alternatives to Microsoft Teams for collaboration?
Yes, there Slack and Zoom are two well-known alternatives to Microsoft Teams. However, they offer different functionalities and IT leads would do well to research the details beforehand. One of MS Teams' main advantages is, of course, the integration into Microsoft's environment and Office 365. So while there are alternatives, using Teams for collaboration just makes sense.
Want to start with Microsoft Teams
Collaboration? Book a demo!
Do you have any questions concerning Microsoft Teams Collaboration? We would like to answer all your questions and show you possibilities in Microsoft Teams for your Teams Collaboration.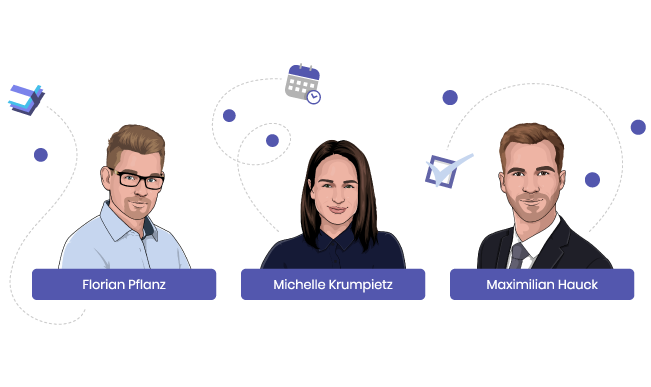 Book A Demo