The benefits of integrating Mind Map with Microsoft Teams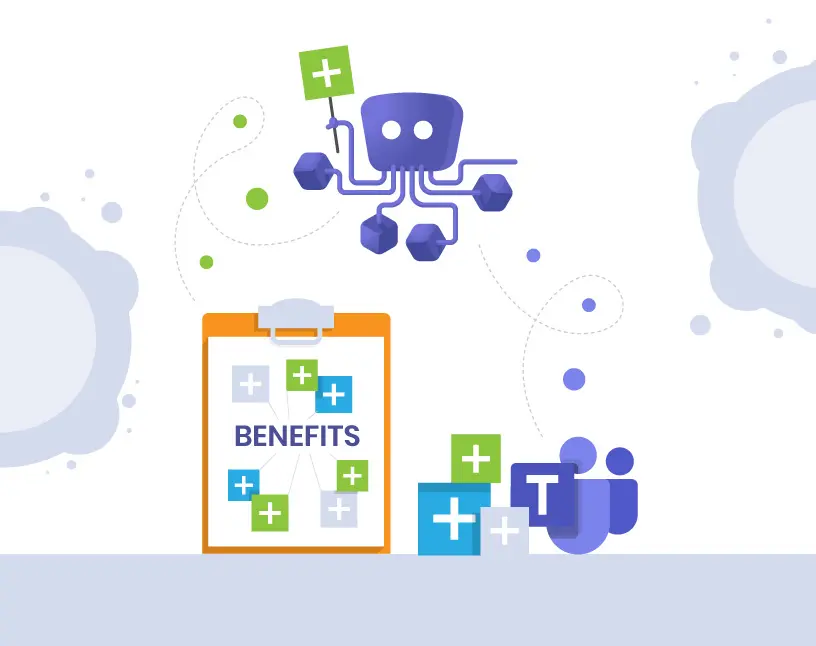 In the ever-evolving world of work, collaboration and organization are key to success. Integrating mind maps with Microsoft Teams is an excellent choice for organizations looking to streamline project planning, brainstorming, and teamwork. In 2023, the integration of mind mapping tools with Microsoft Teams has opened up new possibilities for real-time collaboration and efficiency.
What is Mind Mapping?
Mind mapping is a diagram used to visually organize ideas, starting with a main idea and branching out into subtopics and related concepts. It's an easy-to-use tool that helps in brainstorming ideas, project management, and more. Mind maps can be created using various mind mapping software, and some of the best mind mapping tools now offer integration with Microsoft Teams.
Integration of Mind Maps in Microsoft Teams
MindMap from Solutions2Share: A Powerful Integration with Microsoft Teams
Integrating mind maps within Microsoft Teams channels allows team members to collaborate on mind maps directly, share ideas, and even add new elements. Here's how it works:
MindMap from Solutions2Share is a fully integrated mind mapping tool designed specifically for Microsoft Teams. It offers a unique way to create and collaborate on mind maps within your Teams channel, enhancing productivity and creativity.
Features:
AI-Enhanced Thought Visualization: This cutting-edge AI system predicts and structures your ideas, simplifying the task of organizing intricate concepts. It's akin to having a dedicated assistant who understands your project as intimately as you.
Live Teamwork: Utilizing MindMap's instantaneous feature, you can exchange thoughts, receive immediate responses, and observe the ongoing development of your tasks. This is a modern approach to collaboration.
Synchronization with Teams Channel & Planner: MindMap is now integrated with Microsoft Teams and Planner, offering a fluid workflow and ensuring everyone is aligned. Experience streamlined efficiency.
Protected Hosting: MindMap, hosted on Microsoft Azure, guarantees data safety and top-tier IT protection.
Benefits of Using Mind Map Integration in Microsoft Teams
1. Real-Time Collaboration
Collaborate with team members on mind maps in Microsoft Teams.
Real-time editing options and collaboration features enhance teamwork.
Share mind maps and share feedback instantly.
2. Project Planning and Management
Use Microsoft Teams for project planning with mind maps.
Create Gantt charts, timelines, and layout plans.
Assign tasks, organize ideas, and streamline the project timeline.
3. Export and Import Options
Import and export mind maps within Microsoft Teams.
Integration with SharePoint and other cloud storage options.
Export to slide deck formats or other file types.
4. Accessibility and User Interface
Access mind maps within Microsoft Teams easily.
User-friendly interface with editing options.
Collaborate on mind maps with your team right inside the Teams application.

The integration of mind maps with Microsoft Teams has revolutionized the way teams collaborate and organize ideas. Whether you're using a mind map for brainstorming or project planning, the right tools and integration can make the process quite large and effective.
With apps for Microsoft Teams like MindMap from Solutions2Share you can explore a new world of collaboration and creativity. The application focuses on providing an excellent user interface, AI integration, real-time collaboration, and versatile editing options.