Microsoft Teams: Default Guest Permissions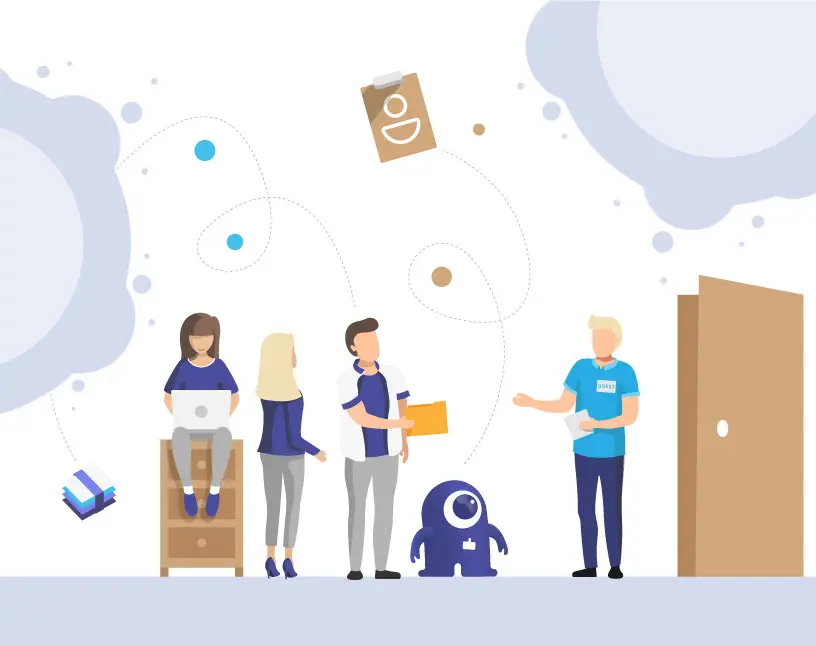 When you invite a new guest in Microsoft Teams, they can enter your tenant with default permissions. While these can be changed in the Teams Admin Center, today we want to look at which permissions guests have by default.
Invited guests receive an email notification, which they need to accept in order to access your Teams environment. Then they can access the team they were invited to as well as its channels. They can receive and respond to channel messages, access files in channels, participate in chats and join meetings. Collaborating on documents is also possible by default for guest users in Microsoft Teams.
A guest user can be easily identified in Teams: behind their name is the text "(Guest)". Also, an icon in the top right corner of the Posts screen shows that guests are included in a team.
---

---
Default Guest Permissions in Microsoft Teams
In Microsoft Teams, which permissions does a guest have by default? As standard, guests have the permissions for the following capabilities:
Create a new channel in the team
Use private chats
Post in the channel conversation thread
Edit and delete their messages
Share files from the channel
Access files (through SharePoint)
Attach files in channel posts
Download files from private chats
Use the VoIP calling feature
Functions Excluded From Guest Permissions
Guests do not have the default permissions to:
Search within shared files
Share files from chats
Add apps to the team
Create meetings
Access team members' schedules
Access OneDrive storage
Invite other guests to Microsoft Teams
Create new teams
Delete channels
Delete tabs
See and join other public teams
View the organization chart of the team
Work with inline translations
Become a team owner
For more details on the individual capabilities, check out Microsoft's information on the guest experience in Teams.

Do you have an overview of all guest users in your Microsoft Teams tenant? With External User Manager, you can not only see a list of all guests and the teams they have access to; it also offers an invitation and approval workflow for new guests. Lifecycles for guest users and regular access reviews make sure your tenant stays safe.