Microsoft Templates vs. Teams Manager Templates: Capabilities compared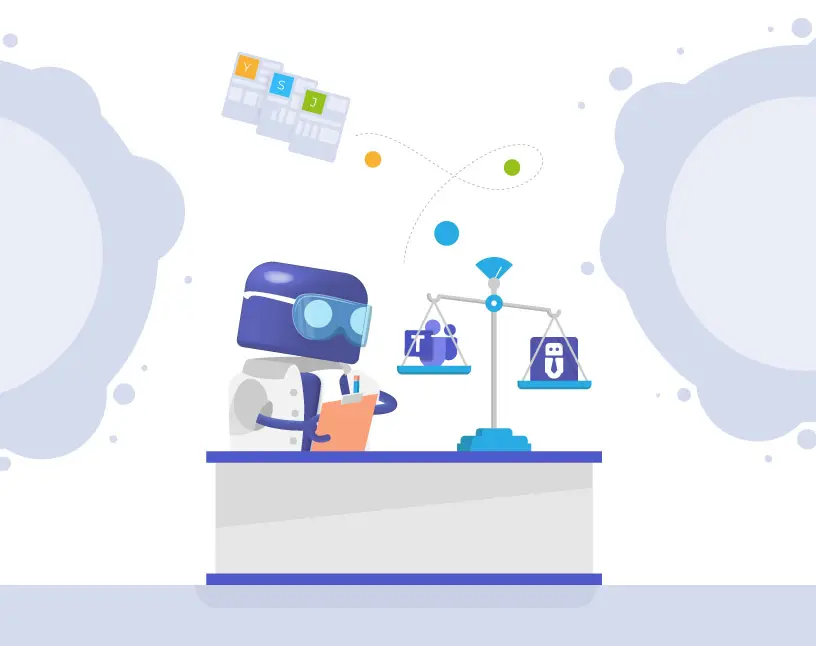 In addition to already since last year available templates of the Team Manager, Microsoft has now made available the out-of-the-box possibility to use ready-made definitions of the structure of a team, which are aligned to a business need or a project, to create a team. But what can the new Microsoft templates do – and what not? Here we summarize the most important information about the new Microsoft templates and compare them with the possibilities offered by Teams Manager's teams templates.
Why should I use templates?
It is widely known by now that Microsoft Teams is a fun, powerful collaboration tool that comes with a host of challenges. People who are new to Teams often need structure to get started. So, having consistency in places like channels makes the user experience–and therefore user adoption–much better. They also give us the ability to add apps like Microsoft OneNote, Planner, folder structures, important documents, SharePoint pages and much more, depending on the team's purpose.
A well-organized team environment should therefore not do without providing team templates.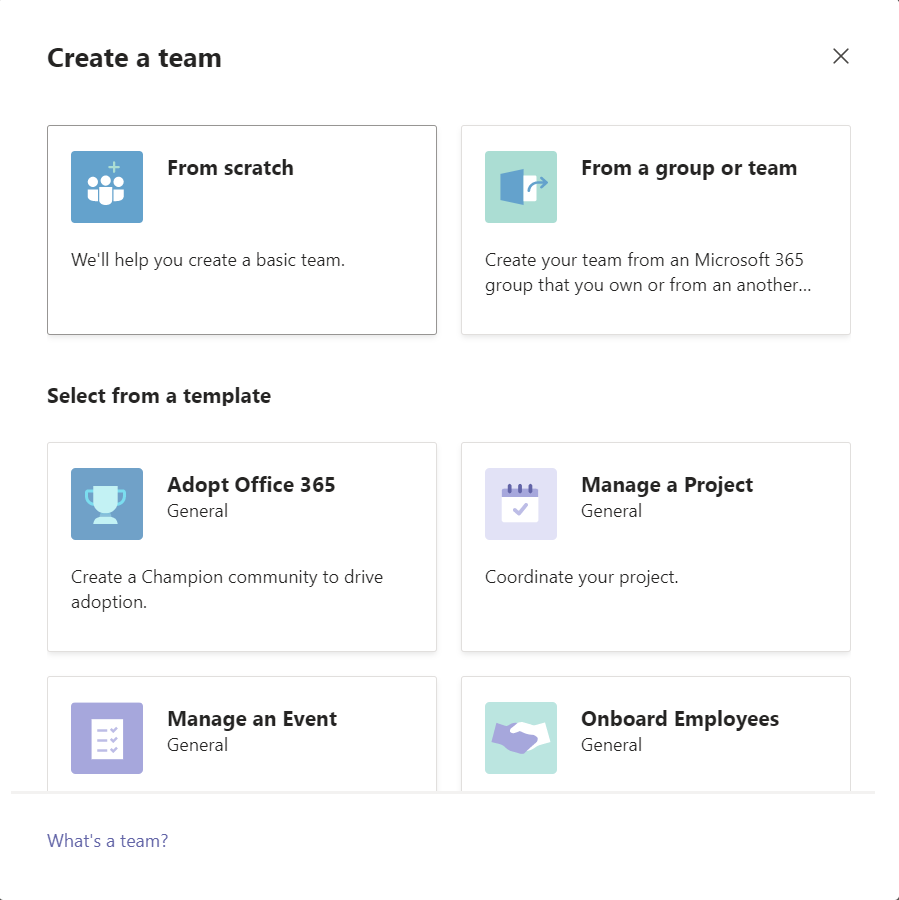 What can Microsoft's new templates do and what are the limitations?
With the release of the Templates for Microsoft Teams, Microsoft gives us a variety of predefined templates for different areas. There are both general templates such as 'Onboard employees' or 'Manage a project', as well as industry-specific templates for healthcare, financial, manufacturing and more. This can prove to be a great advantage if the supplied templates meet your requirements.
However, two bitter pills must be swallowed here: On the one hand, the predefined templates cannot be customized any further. More channels, tabs and apps can only be added after the team has been created (it is possible to duplicate the predefined templates and then customize the copy – which can have negative consequences with regard to the appropriate naming of the templates as well as with regard to the overview in the template selection). On the other hand, these Microsoft templates cannot be hidden at the moment. This means that even if you come from the financial sector, you will still see healthcare templates.
Custom templates can be created from the Team Admin Center. However, you should consider the limitations of the Microsoft templates.
For example, there are size limits for Microsoft templates:

It can also take up to 24 hours until a template created in the Team Admin Centre is available. Furthermore, Microsoft's templates do not support the integration of private channels, the predefinition of team members and the provision of content, such as documents, notes or even Planner tasks and buckets.
How does it compare to Teams Manager Templates?
Although Microsoft templates already bring a lot with them, there are also limitations here. In the following you can see a comparison of the possibilities with the Team Manager Templates: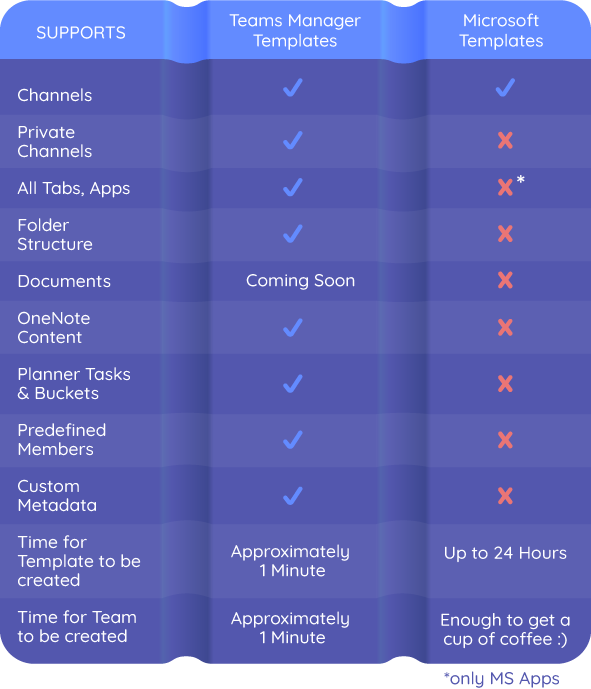 Summary
Microsoft templates can be a good start for companies that only need a few templates with basic structures like channels. If you want to provide your users with a completely predefined structure with private channels, apps and folder structure and maybe even enrich your template with user-defined metadata, you still need to use tools like the Teams Manager.
Courious? Book a free live demo and get an overview of the Teams Managers functionalities!