Teams Manager Adoption Release with Onboarding Process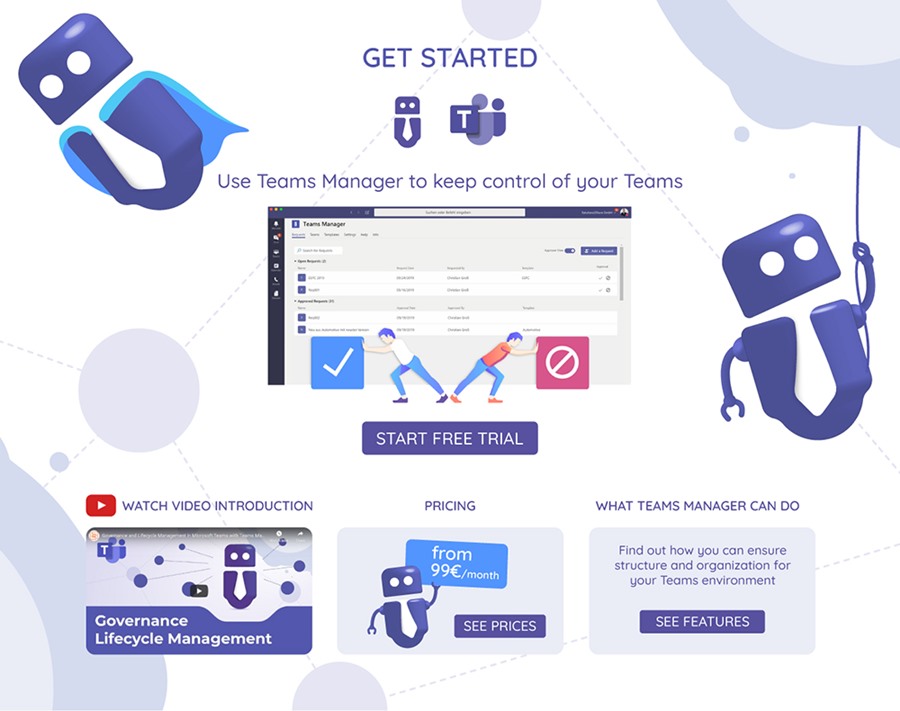 With our most recent Teams Manager adoption release we have added a whole bunch of features to improve adoption, help with onboarding your users and in general make your life as an admin easier. Watch this short video to get an overview, or read on below for the details!
Teams Manager Onboarding
With the new onboarding design, we want to make sure every user of Teams Manager has the best first-time experience possible. Features include a walkthrough, a welcome page to get started, and a welcome message as an adaptive card.
Teams Manager's new welcome screen provides a short overview of the possibilities and offers several direct starting points for more information and tutorials.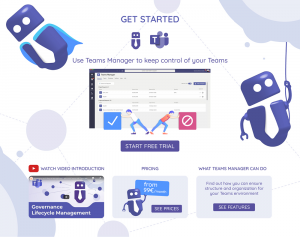 Teams Manager welcomes new users with an Adaptive Card message, giving a short explanation of the features and suggesting steps to get started.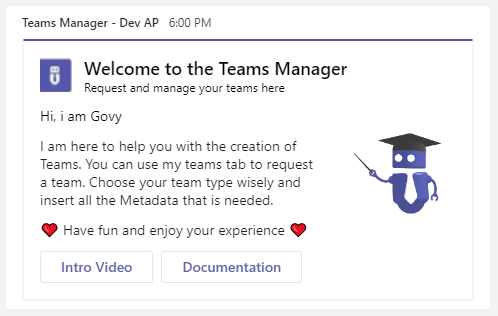 For first-time users of Teams Manager, we now offer a detailed walkthrough with explanations of each feature. The walkthrough can be deactivated or re-activated at any time.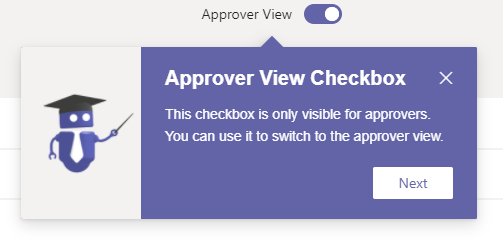 Request help from Administrators
Teams Manager requires certain permissions, which often cannot be given by a 'normal' user, only by an administrator. If a 'normal' user downloads Teams Manager, they will now be shown a note prompting them to send an email to their administrator and ask them to grant the necessary permissions. The note also allows the user to get started testing the Teams Manager with mockup data.
Comments Field removed from Teams creation
The Comments field has been removed from the "Create Teams" window, as long as Teams Manager's approval process is not activated. When the approval process is activated, i.e. a new Team cannot be created directly but has to be requested and approved, then the comments field is still mandatory for new Team requests.
Banner note if app permissions are missing
If Teams Manager is missing any permission to be fully functional, it will now display a notice for admins. This will be especially useful for the release of new features that need additional permissions to work.
Test runs with mockup data
If a user does not have the necessary permissions to test Teams Manager live in the organization's productive environment, they can now use all features and test the usability with mockup data.
If you would like to see Teams Manager's new features in detail or have questions about any of them, please feel free to simply book a demo!
Book a Teams Manager Demo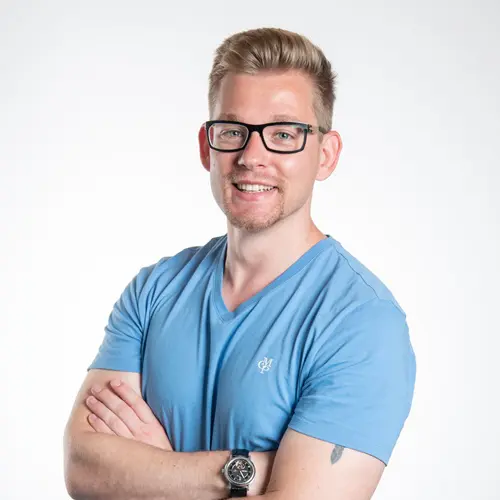 Head of Marketing & Sales at Solutions2Share – With more than 5 years of experience in M365 and Governance Solutions, Florian teaches the best practices and scenarios from over 400 workshops.