Cancel a Subscription or Remove an App in Microsoft Teams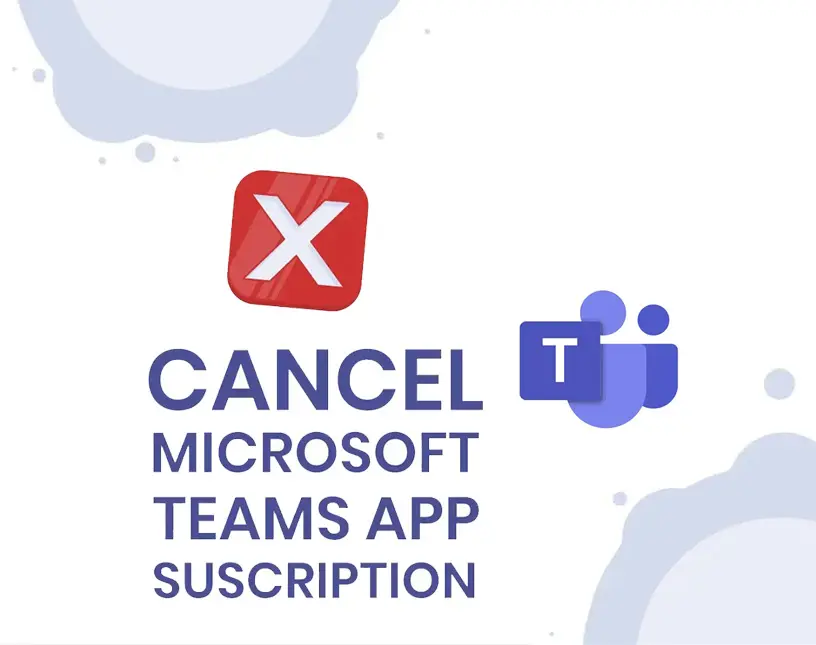 Just as it's essential to know how to purchase and set up apps in Microsoft Teams, understanding how to cancel a subscription or remove an app from Microsoft Teams is equally important. Whether you're looking to declutter your Teams environment or simply end a trial phase, this guide will walk you through the necessary steps.
Our apps and features are continuously evolving, and while subscribing to them is easy, we've ensured that the process of unsubscribing is just as straightforward.
How to Cancel an App Subscription in Microsoft Teams
Time needed: 5 minutes
Here is how you can cancel an app subscription for a Microsoft Teams app.
Access the Admin Center

Begin by opening the Microsoft 365 Admin Center or the Teams Admin Center.

Navigate to the App Store

The most straightforward path is to open the app store within Microsoft Teams.

Search for the App

Look for the app you wish to remove. Once found, click on it and then select "Buy a subscription".

Check Subscription Status

Next to the plan you've subscribed to, you'll notice a status labeled "Active".

Manage Your Subscriptions

At the window's bottom, there's a link to manage your subscriptions. Clicking on this will redirect you to the "Your Products" section under "Billing" in the Microsoft 365 Admin Center.

Review Subscription Details

Here, you can view details such as the number of licenses purchased, the subscription's active status, and even access invoices related to the app.

Initiate Cancellation

To proceed with the cancellation, click on "Cancel subscription". You'll be prompted to select a reason for the cancellation. After choosing a reason, click again on "Cancel subscription".

Alternative Method to Remove Subscription
Access Teams Admin Center
Head over to the Teams Admin Center.
Go to your Subscriptions
From here, go to "Teams apps", then "Manage apps", and finally "All subscriptions".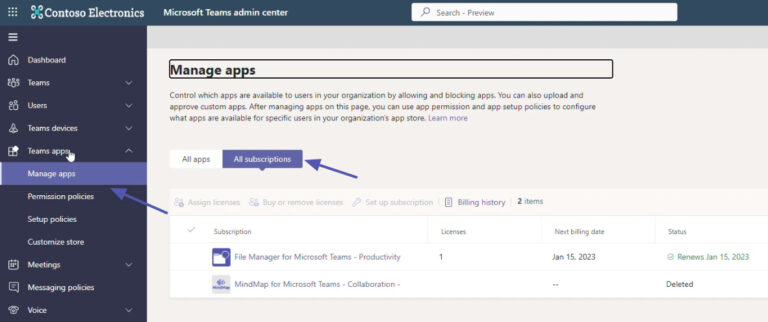 Select the App
By clicking on the respective app, you'll also be presented with the option to cancel the subscription.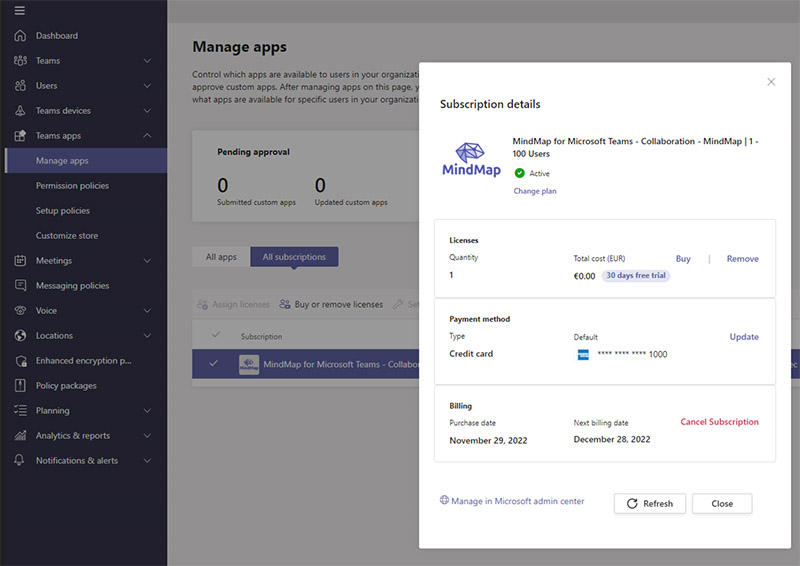 Manage Licenses
If you wish to purchase additional licenses or remove existing ones, this action will redirect you to the M365 Admin Center. We also have a blog article detailing the required steps for changing the number of licenses for Teams apps.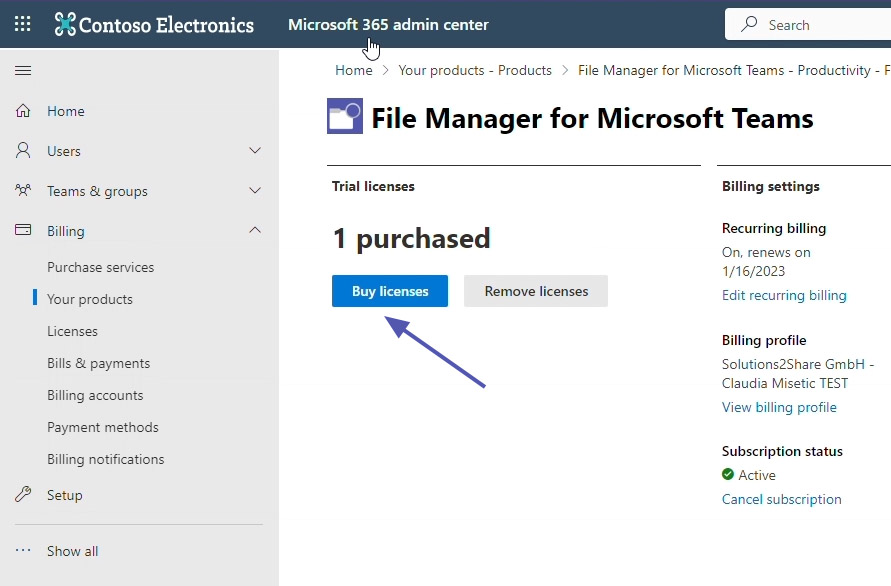 Check Subscription Status
After you've successfully cancelled your subscription, there might be a short delay (a few minutes) before the subscription status updates to "deleted".
By following these steps, you can easily manage your apps subscriptions in Microsoft Teams. If you are looking to purchase app licenses for an app in the Microsoft Teams app store, take a look at this blog post.
Note: If you ever have questions or need assistance, don't hesitate to reach out to us. We're here to help!