Change Language in Microsoft Teams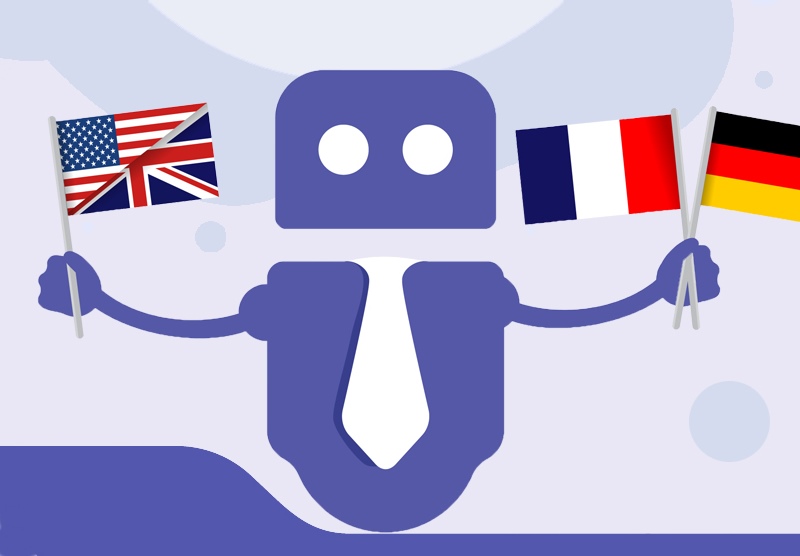 Changing the user language in Microsoft Teams is easy! Here we show you the process in just a few quick steps.
In order to change your user language in Microsoft Teams, first click on your profile picture or name initials in the upper right-hand corner. Then click on Settings / Einstellungen.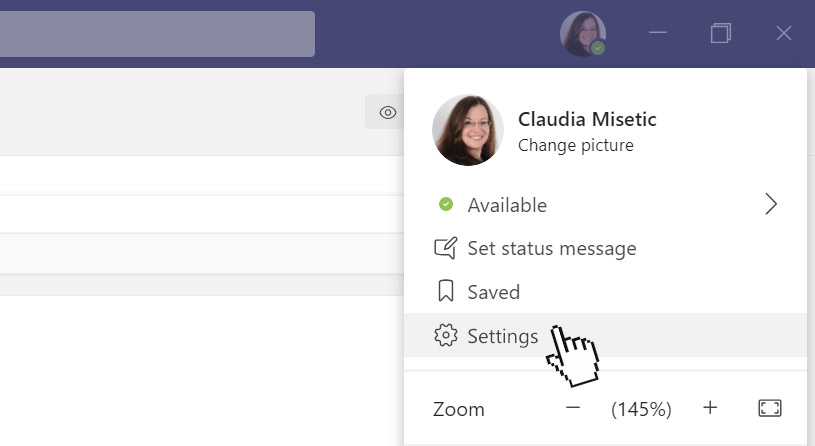 In the new popup window, the General settings are already displayed. Just scroll down a little until the headline "Language" appears. There, click on the dropdown menu at "App language". Select the language you want to use for Microsoft Teams.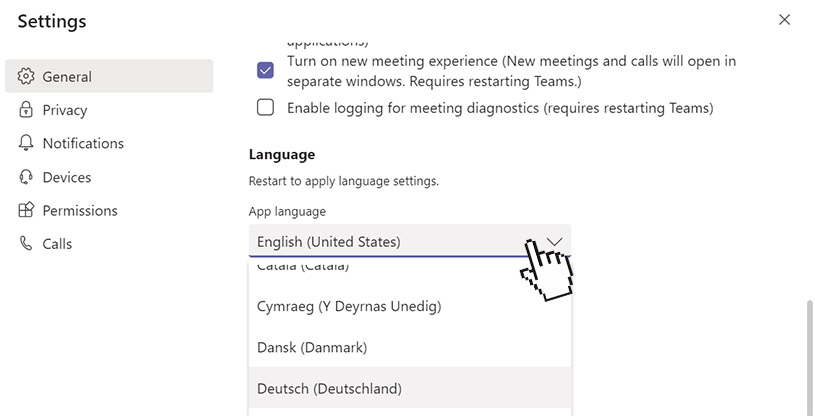 Now click on the button "Save and restart". Microsoft Teams will be closed and restart itself with the new language settings. And that's it – you have successfully changed the language in MS Teams.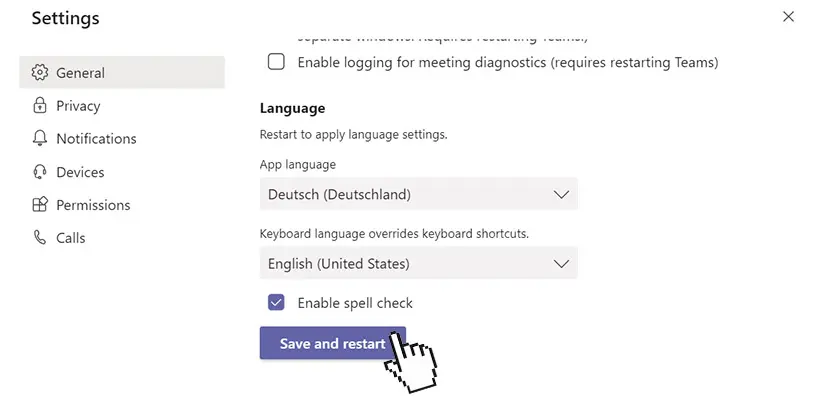 This way you can also change your language settings for our Teams Manager app (as of October 2020, available in English, French and German with more languages coming soon).
If you are interested in learning more about Microsoft Teams, feel free to attend one of our free M365 Summits.