Multi Geo Location in Microsoft Teams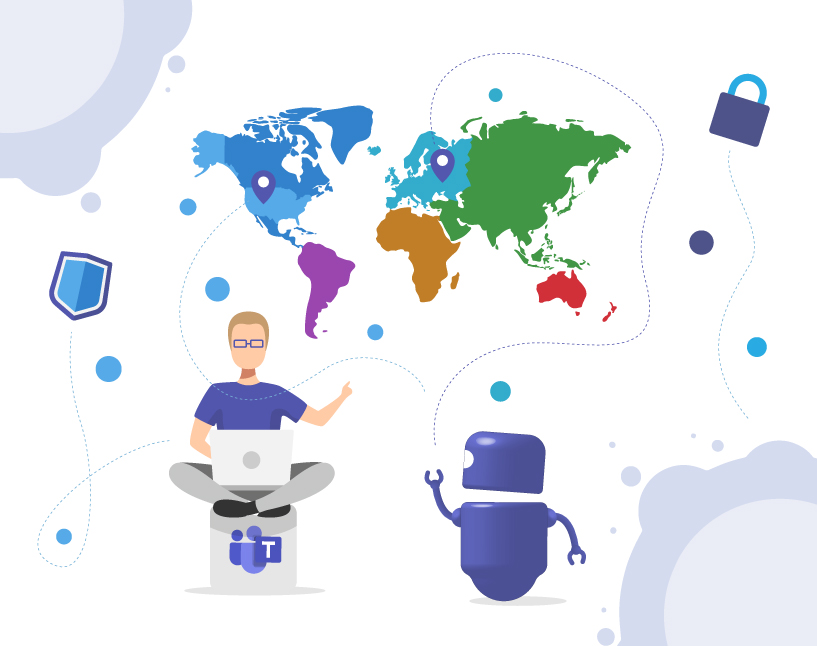 Since July 2021, Microsoft has been supporting Multi Geo for Microsoft Teams. For global companies and international organizations, a multi geo tenant supports tracking and managing the location of data. Organizations can set up different data centers in their tenant where they prefer their data to be stored, e.g. North America or Europe – which in turn helps achieve data compliance and comply to security regulations.
With Teams Manager for Microsoft Teams, it is possible to have full multi geo teams and store whole teams in different data locations. Separate your data by location by creating teams and tenants in different regions and the storing the data in the respective region.
---

---
Multi-Geo Tenant for Teams
In Teams Manager, administrators can first decide whether users should be able to select their data location themselves, or be automatically matched to the location in their profile. For users without a data location in the profile, a default location can be specified from the multi geo locations set up in the tenant.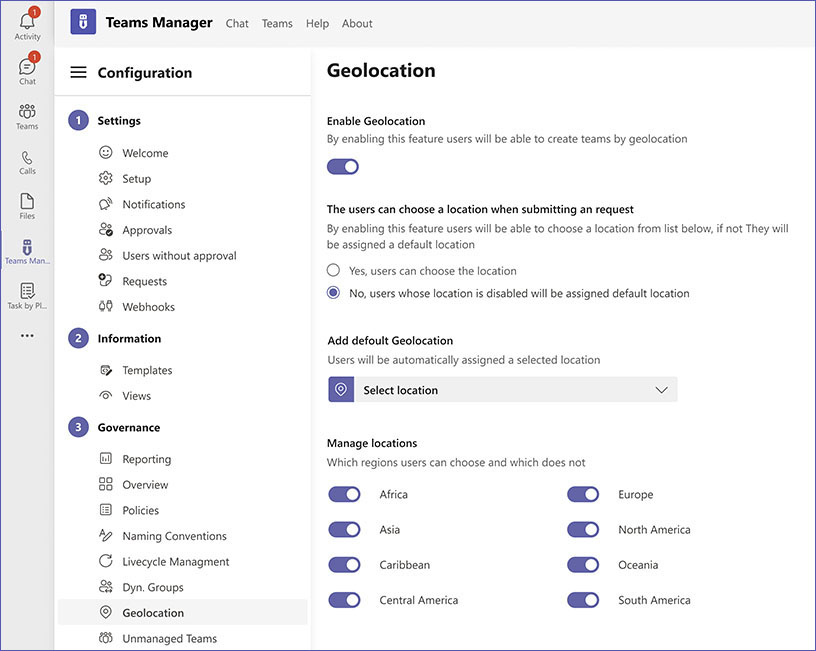 If users are allowed to choose the preferred location by themselves, the selection is integrated into the request process for new teams. (Teams Manager comes with a request and approval workflow for requesting new teams.)
In the request form, there will be an additional field to "choose the team's location". Here, all multi geo locations in the tenant are available to choose from, as well as a user-friendly option to select the "current location".
Would you like to know more about our multi-geo teams? Simply book a quick, free demo for Teams Manager.