Free Mindmaps in Microsoft Teams for Educators & NGOs
Create Mindmaps in Microsoft Teams with AI MindMap - Free for Educational Institutions, Non-Government and Non-Profit Organizations
Get free MindMap here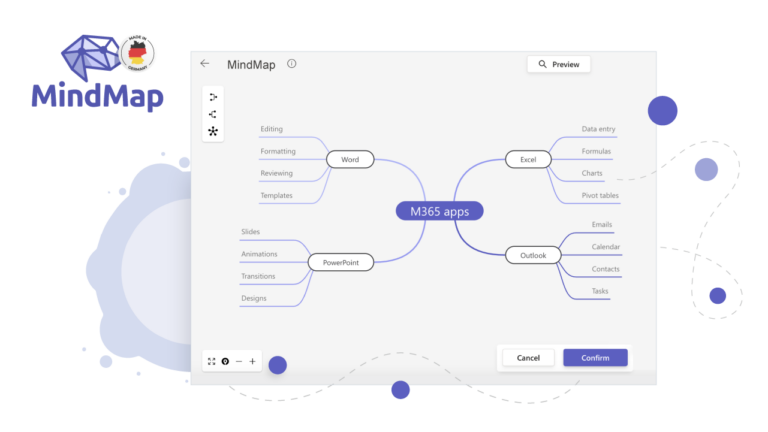 You work for an Educational Institution, Non-Government or Non-Profit Organization? Fill out this form and create mindmaps in Microsoft Teams for free for one year.
Educational Institutions, Non-Profit and Non-Government Organizations can use the Microsoft Teams integrated mindmap app for free for one year.
Educators, NGOs and NPOs can now create free Mindmaps in Microsoft Teams
Harness AI's capabilities to craft mind maps with ease on Microsoft Teams. Our sophisticated AI assists in effortlessly visualizing intricate concepts.
Boost your team's efficiency through live collaboration; design MindMaps in Teams and promptly incorporate feedback, promoting a fluid and effective planning approach.
Further refine your process by effortlessly converting MindMaps into Tasks within Microsoft Planner.
Get free MindMap here