Improved event planning: a Summit 365 success story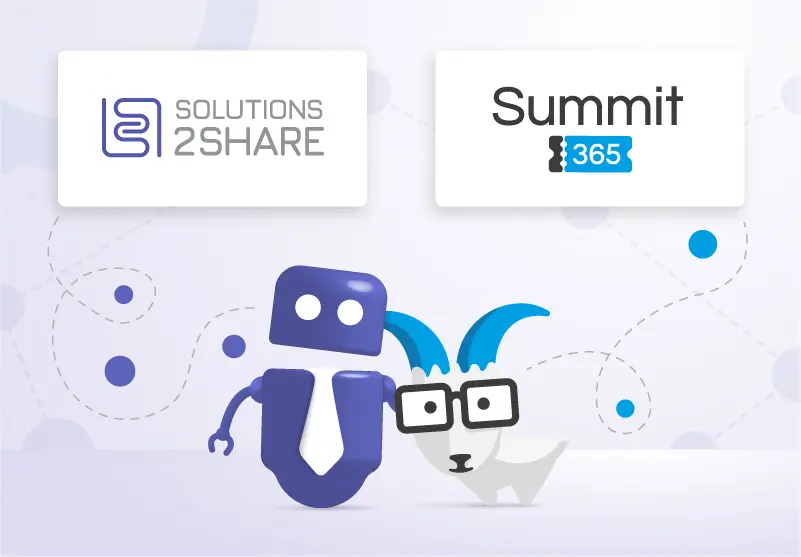 Summit 365 GmbH uses MindMap for event planning, collaboration, visualization of ideas, and integration with Teams Channel and Planner. A uniform platform with standardized templates, predefined collaboration spaces, and AI-powered mind mapping meant better organization but initially required manual effort for event managers.​
With MindMap, standardized event planning spaces can easily be created, including ready-made collaboration channels, real-time feedback, and predefined integration with Teams and Planner. The value and efficiency offered by MindMap were a perfect fit.​​
Summit 365 GmbH achieves enhanced collaboration and creativity through MindMap. Predefined templates, real-time collaboration features, and seamless integration with existing tools make working on complex event planning more efficient.​
"MindMap covers exactly what we needed for our event planning. The AI-powered mind mapping and real-time collaboration have transformed our process. The onboarding and support were exceptional." Michaela Vogl, CEO
Summit 365 GmbH Challenges
Before the introduction of MindMap for event planning, the employees of Summit 365 GmbH faced challenges in coordinating various stakeholders, maintaining a clear overview of tasks, and fostering real-time collaboration. Summit 365 planned a unified platform that would centralize information, enhance creativity, and streamline communication.​
However, it initially required considerable manual effort to create the necessary collaboration spaces, integrate with existing tools, and visualize complex event planning processes.
Our solution for Summit 365 GmbH
During a market analysis, Summit 365 discovered MindMap by Solutions2Share. The tool was fully integrated into their existing workflow and covered all requirements: standardized event planning spaces were easy to create, including AI-powered mind mapping, real-time collaboration, and seamless integration with Teams Channel and Planner.​​
Before starting with MindMap, Summit 365 received extensive onboarding. A detailed introduction to the features and settings of the tool gave a good overview. In a kick-off workshop, the planned goals and structures were defined together.
Summit 365 GmbH Benefits
The collaboration with MindMap helps Summit 365 to realize enhanced efficiency and creativity in event planning. Instead of manually coordinating various aspects, employees now utilize MindMap's features to automate and streamline the process.
AI-powered mind mapping ignites creativity, real-time collaboration fosters instant feedback, and integration with existing tools ensures a seamless workflow. For example, the respective event type can be selected from predefined templates, ensuring consistency and efficiency in planning.