Microsoft Teams: External User Manager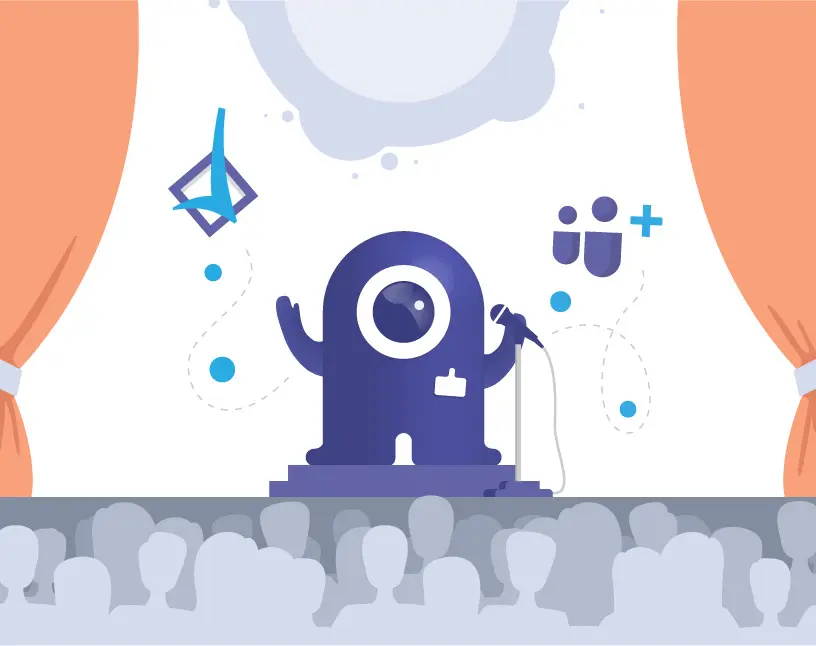 Inviting guests to Microsoft Teams is easy. However, it can become difficult to keep track of all guests, to integrate them in a legally correct way according to your compliance and corporate policies, and to identify and remove guests that are no longer needed from the tenant. External User Manager from Solutions2Share supports you in managing guests in Microsoft Teams!
For a general overview on the topic of Microsoft Teams Guest Access and External Users, please read our blog article on everything you need to know about guest access in MS Teams.
Challenges when working with guests in Microsoft Teams
Are you familiar with these issues?
No overview of externals in Teams and M365 groups
Lack of protection for sensitive data
Compliance guidelines not followed
Manual effort for non-disclosure agreements
Manual removal of externals with time-consuming inquiries
External User Manager gives you back the overview of guests!
Easy overview of guests in Teams and M365 groups
Immediately clear to which teams guests have access
Time saver and legal security through automated onboarding
No manual effort when removing guests
Regular reminder to users to check if the access of their guests is still needed
Sounds interesting? Watch a short demo here:
This is what our customers say about External User Manager
"With External User Manager, we know exactly which guest users have access to which channels and files. The approval process helps us keep a better overview. And the onboarding portal allows us to comply with company regulations by having our guest users sign an NDA beforehand."

– Artur Strzalkowski, Team Lead Microsoft 365 Consulting, Digital Touch
"There are always customers who need a better and more controllable way for guests in their tenant. Especially when the responsible person for a guest is not in IT. External User Manager provides a quick and easy set of features that helps many customers with their requirements."

– Hendrike Seidt, IT Consultant, Bechtle AG
Key Features of External User Manager
Request and approval workflow for new guests in MS Teams
Team owners or selected users can approve guests
Disable guest access automatically for all teams
Whitelist for teams with enabled guest access
Automated access review process
Automated lifecycles for removing guests
Onboarding and compliance portal for guests
---

---
External User Manager Features in detail
1. Request & approval workflow for new guests
Users can easily invite guests with External User Manager. They simply need to enter the guest's email address, select all teams the guest should have access to, add a comment and the request can be sent.
2. Team owners or selected users can approve guests
The invitation request for the new guest is now automatically sent to the team owners or a group of previously selected approvers. They now decide whether to invite the guest and accept or reject the request.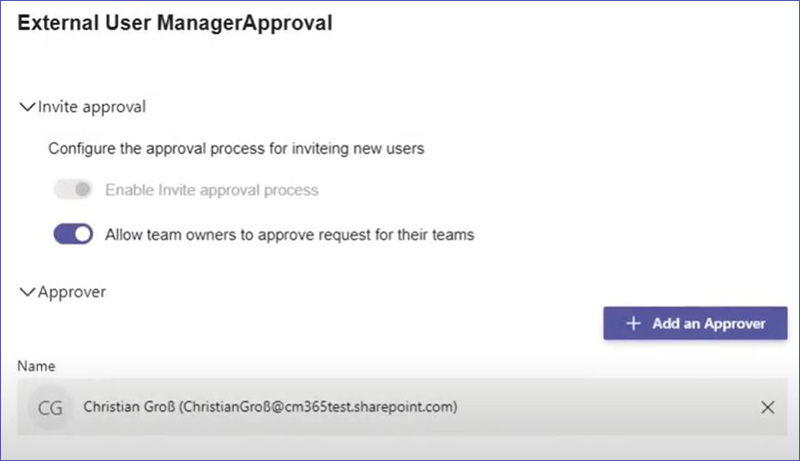 3. Deactivate guest access automatically for all teams
Read this blog post if you'd like to Block Guest Access for Specific Teams in Microsoft Teams instead.
External User Manager includes a web job that can be used to automatically turn off guest access for all teams.
4. Allow guest access for individual teams (Whitelist for teams with enabled guest access)
Teams in which guests should continue to participate can be added to a whitelist and thus remain open to external guests.
5. Automated access review process
In External User Manager, administrators can specify after which period of time an access review of guests should automatically take place.
For example, the user who invited the guest receives a notice after 60 days and has to decide whether the guest needs continued access or can be removed from the environment.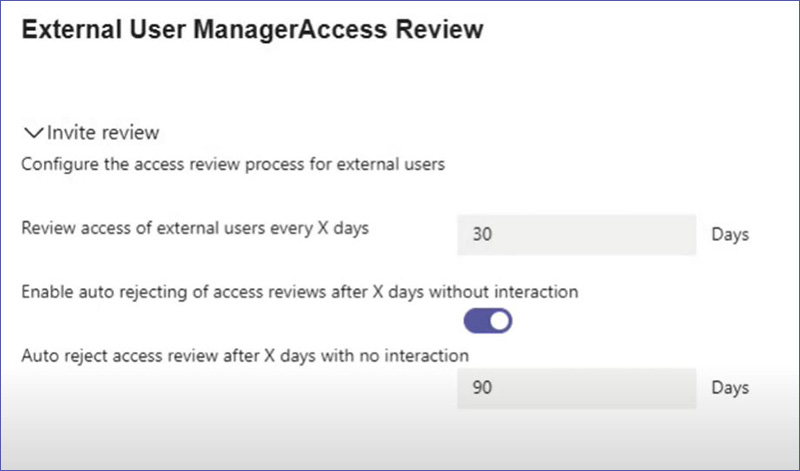 6. Lifecycles for removing guests – due to inactivity or expired access period
In addition to automated access reviews, External User Manager can also automatically remove guests according to certain rules, if desired. For example, if the inviting user does not respond to the access review notice for a certain period of time, the guest can be removed automatically.
Also, if the guest has been inactive for a certain time period, External User Manager can remove the guest.
The guest can be removed from both the Teams tenant and, if desired, from the AAD (Azure Active Directory).
7. Onboarding and compliance portal for guests
Once the request for a new guest is approved, the guest receives an invitation via email. This does not link directly into Microsoft Teams but to External User Manager's onboarding portal.
This portal allows organizations to ensure that guests receive important information before they can join the Teams environment, ensuring compliance and corporate policies are adhered to.
7.1 Request additional data (metadata)
The guest can be prompted to enter additional data – e.g. company, project name or project number. This metadata can be managed collectively in External User Manager.
7.2 Send important documents to guests in Microsoft Teams in advance
Companies can upload important documents and information that the guest must read and, if desired, sign in advance. Only then will they have access to the team environment. For example, communication guidelines, confidentiality agreements or NDAs, data protection regulations, or even general information about the organization as a PDF or video are suitable here.
7.3 Asking guests to sign compliance documents
For each of these documents, you can set in External User Manager whether the guest should only read or also sign it.
In the event that new documents are added later, the process can simply be triggered again for existing guests.
7.4 Download documents / NDAs signed by guests
The read or signed documents can be downloaded at any time in External User Manager. They are time-stamped for the time of signature, so that verification is possible at any time.
For more details on how exactly the onboarding portal works, check out our blog post Onboarding Guests in Microsoft Teams and M365 Groups.
External User Manager is the perfect tool to control and simplify the management of guests in MS Teams.
Most notably, EUM allows organizations to keep the overview of all guests at all times. The automation of access reviews and removal of guests that are no longer required to have access means significantly less work for administrators and an enormous reduction in workload.

Do you have any questions?
Just book a demo and we'll talk about your specific use case!