SharePoint Knowledge Management at affilinet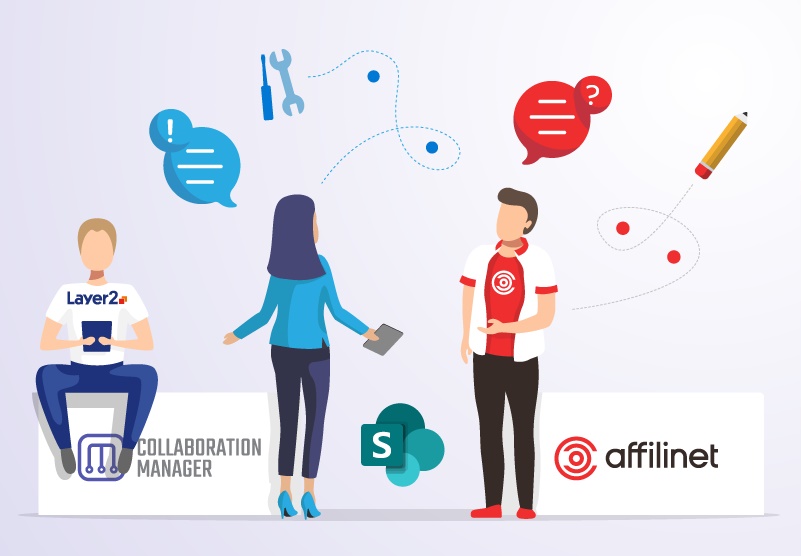 affilinet has been working with customers to shape the online marketing of products and services since 1997. As one of Europe's leading networks, the company offers publishers, advertisers and agencies sophisticated, high-performance solutions.
The partner programs and campaigns achieve lasting success through the intelligent use of technology and data analysis. More than 3,500 advertisers and more than 700,000 publishers rely on this, for example Zalando, Thomas Cook, ADAC and Deutsche Bahn.
Headquartered in Munich, affilinet guarantees local presence and excellent service – also through its national subsidiaries in England, France, Spain, Austria, Switzerland and the Netherlands. The company employs 200 people and is part of the United Internet Group.
"SharePoint definitely contributes to an optimal workflow and brings our pan-European offices together centrally on the Knowledge Management Suite."Alexander Blanckarts, Director IT at affilinet GmbH
affilinet's Challenges
The files were located on several file servers – where they were edited and stored by employees throughout Europe. This meant that collaboration with external sites could be improved. To ensure clear organization, quick retrieval and rapid processing of documents in the future, affilinet opted for a new document management system.
Our solution for affilinet
The company decided to build a knowledge management system based on SharePoint 2013 to replace the fileshare currently in use. To this end, we held several workshops to record all the requirements and develop a solution together with the customer. In addition, we advised affilinet on the appropriate licenses for SharePoint server, Office and third-party software.
Automated processes & orderly workspaces
On SharePoint 2013, we created department, project, product and collaboration rooms in which the data is managed. We automated the creation and updating processes of the individual rooms with the Collaboration Manager from Solutions2Share.
The Knowledge Management Suite from Layer2 leading solutions automatically provides all documents with metadata. The Collaboration Manager distributes and activates the Knowledge Management Suite website feature. The current solution enables affilinet to collaborate globally with external sites by providing employees with their own workspaces via an automated process. In this way, collaboration also takes place via the existing systems.
affilinet's Benefits
Users find all relevant documents in their personalized dashboards and can work together on the files. At the same time, versioning ensures that the latest document is always available. The Knowledge Management Suite supports manual tagging and ensures that recurring tags are set correctly. The result: a highly optimized search.
Furthermore, affilinet can use the Collaboration Manager to centrally control, create and update department, project, product and collaboration rooms via a template.