Governance in Microsoft Teams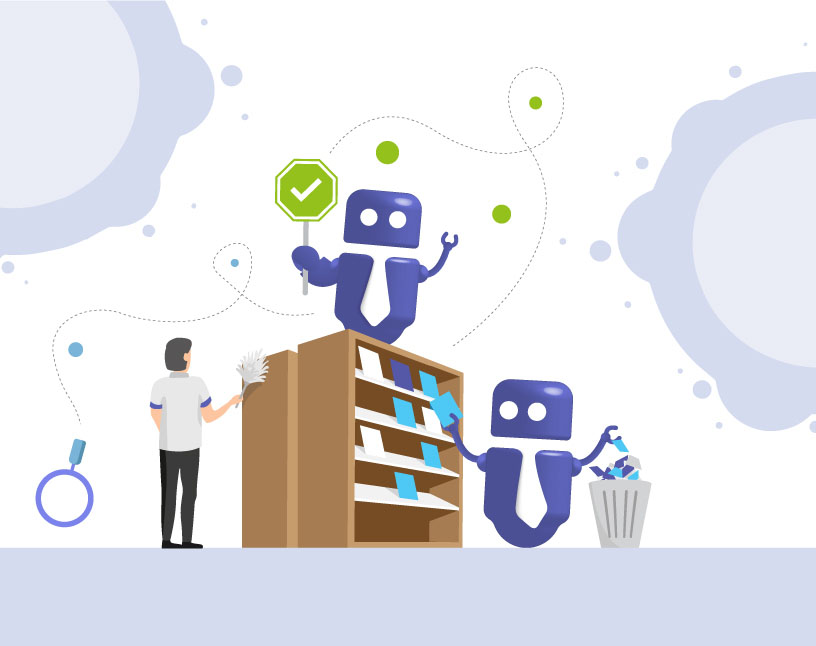 Microsoft Teams is incredibly popular. Microsoft's relatively new collaboration tool launched in 2017 and promises high usability and fantastic adoption rates. However, this often leads to a situation where companies simply introduce Teams without thinking about the structure and governance of Microsoft Teams.
In fact, the unstructured introduction usually leads to users creating a large number of new Teams in a short period of time, which often overlap in terms of content, so that the overview is quickly lost and frustration arises.
Governance in Teams: Lifecycle Management
One of the most important issues for Microsoft Teams governance that companies should consider is lifecycle management. What happens to the individual Teams after they have been created? Should they be archived or deleted after a set period of time? Should at least the owner of the Team be reminded to see whether the Team is still needed and fulfilling a purpose? This way you can be sure that inactive or obsolete teams do not overload the structure.
Uncontrolled growth – THE challenge for governance in Teams.
The other big challenge with governance in Microsoft Teams is that by default, each individual user can create new Teams. While this feature is well received for its ease of use, users often create duplicate or inappropriate teams.

One solution is, of course, to disable the creation of new Teams completely or to only allow an extremely limited group of users, such as your IT department, to create new Teams. This will frustrate your users, who may have to wait for the creation of urgently needed project teams or have to conduct lengthy email communication in order to argue the necessity of the desired Team.

However, there is another solution as well, a middle ground that allows you to keep control over newly created Teams while allowing your users to create new Teams themselves:
Teams Manager is a Teams app that brings exactly these required capabilities for governance in Microsoft Teams.
Team Governance with an approval process as an automatically integrated workflow
Provide your users with a request form for new Teams that is customized to your needs. As soon as the creation of a new Team is requested, this triggers a Microsoft Flow – easy to configure yourself, or use one of our predefined workflows. The designated person will then receive an email from which they can directly approve or deny the creation of the Team with one click.
Preconfigured templates with predefined channels, tabs and apps provide a unified structure
With Teams Manager you can easily create different Team templates for different purposes, for example for projects or departments. Specify tabs and channels and, especially important for governance in Teams, settings such as guest permissions or member permissions. Apps such as Microsoft Planner, folder structures or important documents as well as links to SharePoint or external websites can also be easily defined in the templates.
Summary
Before you deploy Microsoft Teams, consider what policies and tools you want to use for governance in Teams. Teams Manager is a solution that can help – contact us for a free trial.