Microsoft Teams Templates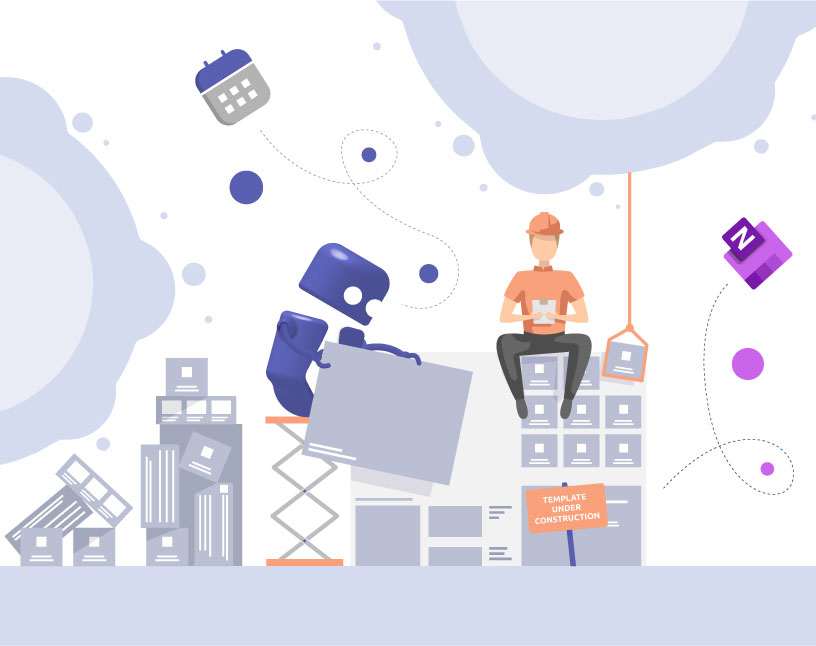 It is clear that Microsoft Teams is a powerful collaboration tool that comes with a host of challenges. First and foremost of those is the fact that too many new Teams are created and that there is no control over the contents, no routine in the creation process.
One possibility to optimize such a recurring task is to use pre-built or custom Microsoft Teams templates. Another reason for working with Microsoft Teams templates is if you need a consistent look and functionalities.
"Clone Teams" functionality or Teams Manager for Microsoft Teams templates?
Compared to the "Clone Teams" functionality, our Teams Manager offers a lot more options to customize and pre-configure your Teams template – all with simple drag & drop, no coding needed. For example, you can include any of the following in your Teams template:
Channels, Settings, Members – this much is covered by "Clone Teams" as well
Tabs: Add as many tabs to your template as you want to and pre-define their contents.
Planner: Adding Microsoft Planner to your Teams template ensures your employees keep on top of their open tasks for each new Team created.
OneNote: Include Microsoft OneNote in your template for a pre-defined, centralized way to keep notes and thoughts on each topic.
Permissions: define in advance what your users should be able to do
Folder structures and files: add files to the Teams template in advance and create structured folders
Metadata: ask your users for custom additional information with each Teams template
With these options, you will be able to create customized Teams templates for any purpose:
Microsoft Teams project management template for short- or long-term projects such as construction projects, IT projects or development projects. Here you can include Planner to keep track of the project tasks and OneNote for recording information, thoughts and decisions.
Teams templates for departments, products or events can include as many channels as are needed and all other features that make sense.
Specific Microsoft Teams Planner templates or OneNote templates with or without content
In case anything changes in your requirements, you can easily add further features to your template or take out anything you don't need any more. Afterwards, Teams Manager offers the possibility to synchronize these changes to all Teams that are based on this template and update them with a simple click of a button.
Get Teams Manager in the Microsoft Teams app store or schedule a quick demo and make your life easier with Teams templates!
If you need even more options for your Teams templates such as lists, document libraries, and more elements, please check out Teams Manager's Enterprise edition. It also includes Sharepoint site templates as well as templates for Yammer communities, communication sites, sites without groups and Planner.
Frequent questions about Teams templates (FAQ)
What are the most common teams templates?
The most common types of teams templates are DepartmentTeams, ProjectTeams, CollaborationTeams and TestTeams.
Can folder structures be predefined in Teams Templates?
Microsoft Teams templates do not offer this feature out of the box. This requires a third-party application such as Teams Manager.
Can predefined OneNotes be made available in a Teams template?
This is not possible via the Microsoft templates themselves. However, Teams Manager's teams templates can be used to implement predefined OneNotes.
Can predefined Planner tasks be included in a Teams template?
This cannot be implemented with the Microsoft Teams templates themselves. Teams Manager can deploy Planner in Teams templates with or without predefined tasks.
Where can I create Teams templates?
You can create templates in the Teams Admin Center (you will need Teams Admin rights to do so). For comprehensive, more custom Teams Templates, we recommend using Teams Manager.